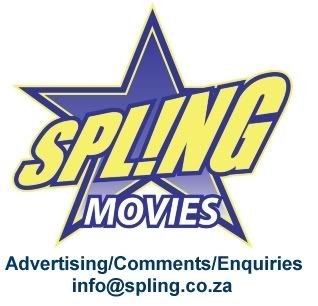 Get in touch with Spling if you want to: pass on a great idea for the website, discuss some serious advertising potential, alert us to a website error/update or if you've got a burning question about anything to do with movies.
ADVERTISE/SPONSOR: If you're interested in sponsoring a weekly feature or getting some much needed exposure for your brand on SPL!NG, make contact  with Spling to take the next step.
IDEAS/SUGGESTIONS: Did you just have a light bulb moment? Did you just think of something that could improve the SPL!NG website? Do you have a venture that could be of mutual benefit? Of course we want to know.
TECHNICAL/UPDATES: If you've found a link that isn't working or a company profile that needs updating... look no further.
There's obviously a lot to talk about - so drop Spling a mail!
---